The contract of the building, which will be used for 25 years within the body of Antalya Teknokent, was signed by the Rector Prof. Dr. Özlenen Özkan, General Manager of Antalya Teknokent, Dr. İbrahim Yavuz and TUSAŞ General Manager Prof. Dr. Signed by Temel Kotil.
Rector Özkan, whose evaluations are included in the statement, stated that they are proud to be a part of the National Combat Aircraft Project, which took to the runway for the first time on the anniversary of the 18 March Çanakkale Victory, and said, "Yesterday was in dreams. Today it will be on the runways and tomorrow it will be in the sky with unity of power."
[Fotoğraf: AA]

An agreement has been reached on the TAI Career project for students
Providing information about a study that will increase cooperation with TAI and contribute to the careers of students, Özkan stated that they have reached an agreement regarding the TAI Career project for Akdeniz University students.
Noting that a training laboratory will be established at the Faculty of Engineering within the framework of cooperation, Özkan explained that with the TAI Career program, Akdeniz University students will have the opportunity to see high-tech production and R&D studies in TUSAŞ production facilities.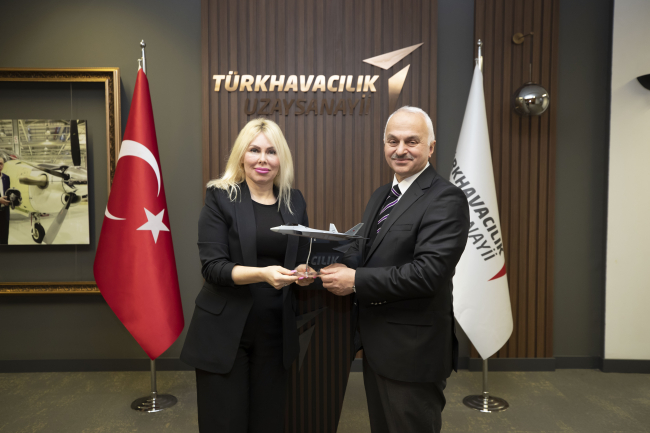 [Fotoğraf: AA]

The building is planned to be operational in 1 year.
Antalya Teknokent General Manager Yavuz emphasized that the cooperation with TUSAŞ is a great gain for both the university and the city, and said, "In the R&D building, where an investment of 25 years will be made by TUSAŞ, engineers, software developers and students will be employed."
In the TUSAŞ R&D building with a closed area of ​​6 thousand square meters to be built in Antalya Teknokent, high-tech defense industry projects of TUSAŞ, especially the National Combat Aircraft Project, will be carried out. The building is scheduled to be operational within a year.