The Turkish defense industry aims for significant export success with the national air defense systems added to the inventory of the Turkish Armed Forces.
ASELSAN, one of the leading companies of the Turkish defense industry, participated in the world's leading International Defense and Security Equipment Fair (DSEI 2023) held in London.
ASELSAN exhibited a wide variety of systems at the fair, including air defense, communication, security systems, electronic warfare and electro optic solutions.
ASELSAN General Manager Ahmet Akyol answered questions about the products exhibited at the fair and their goals for the European market.
Stating that DSEI is among the world's leading fairs where all professionals meet, Akyol stated that ASELSAN's appearance at the fair with its ambitious products, as an international company, provides an important gain for Turkey.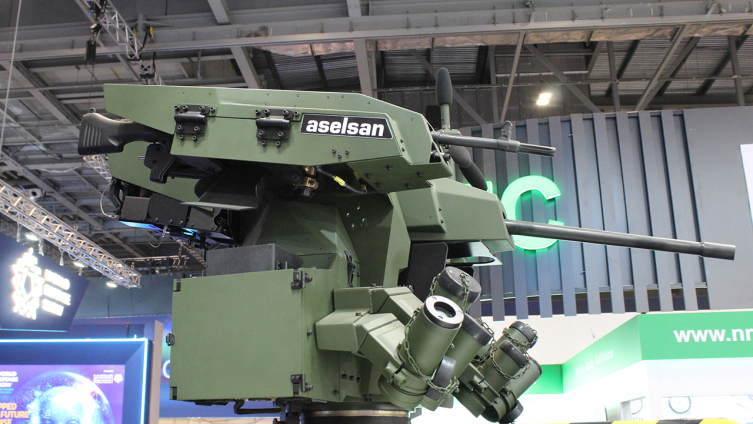 Pointing out that one of the outcomes of the Ukrainian-Russian War, especially recently, was air defense systems, Akyol said:
"It has come to the fore all over the world, including at this fair. It is a capability whose importance is increasing. We are exhibiting the KORKUT Air Defense System, which we developed for our own armed forces, here in the international arena for the first time. Along with KORKUT, we have HISARS, SHELTERS, and the complementing them. We have anti-drone systems. We demonstrated all of these as a family in GÖKKUBBE. Here we show its concept. Therefore, we highlighted air defense. For the first time, we brought KORKUT here to the international arena. Turkey has included its national products in air defense systems in the inventory. "While doing so, we are also talking about their exports with international, friendly and allied countries, signing them and progressing. Now, as Turkey, we will witness exports in the field of air defense in the coming days."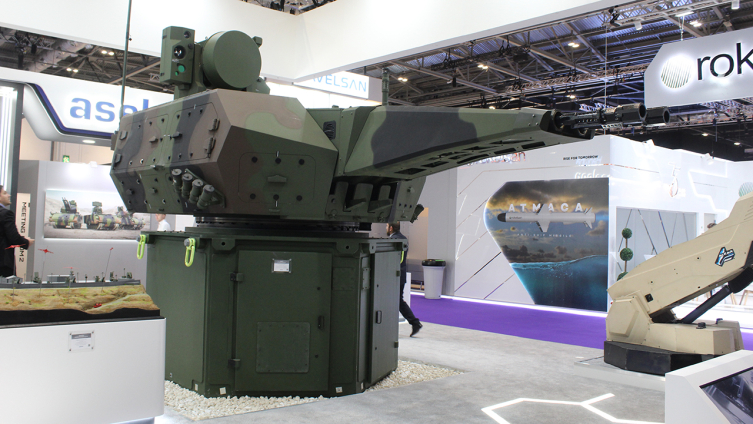 GÖZDE is on the international showcase for the first time
Emphasizing that guidance kits have gained importance recently because they offer precision strike capabilities from aircraft and unmanned aerial vehicles, Akyol said that ASELSAN has a number of guidance kit families that have been added to the inventory.
Akyol said, "We added the GÖZDE Guidance Kit to these this year and delivered it to our Armed Forces. We brought it to the international arena for the first time. We combined laser guidance and ANS guidance with GÖZDE. Thus, we made some gains in range increase and sensitivity." said.

New Generation SARP is also abroad for the first time
Ahmet Akyol stated that they exhibited the New Generation SARP, the new version of the SARP Remote Controlled Weapon System Family, for the first time at an international fair.
Pointing out that there are more than 4 thousand SARPs in the inventory, Akyol said, "We have presented some of the improvements we made with the feedback we received to the users as the New Generation SARP." he said.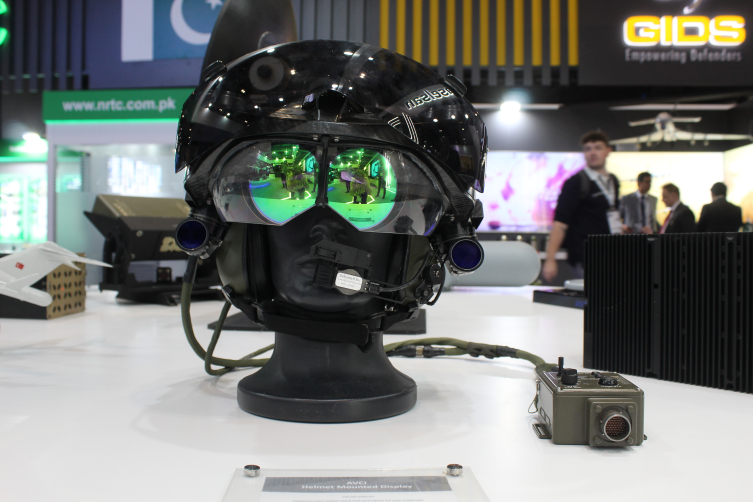 "England is an important center, it offers new opportunities"
Stating that Turkey had a significant presence in the fair by participating with many companies from various fields, Ahmet Akyol said:
"Our defense industry is carrying out successful works day by day, step by step. This place also has an importance for ASELSAN: We are an international company open to the stock exchange. This is one of the few activities in the world's defense industry. While we are exhibiting our products here, we are also creating new projects with international partners." We continue negotiations, agreements and searches for cooperation. Within the framework of our export-oriented growth vision, exports to NATO countries and European countries are also an issue, especially at the level we have reached. There are some examples in Poland, England and other Eastern European countries. The Turkish defense industry is gradually entering into export negotiations or negotiations with these countries. "In this respect, we see England as an important center. We carry out activities in this sense here. In this respect, it is a valuable fair. It contains new opportunities for both ASELSAN and our defense industry."