Organized by the T3 Foundation and the Ministry of Industry and Technology, TEKNOFEST continues to host its visitors at Etimesgut Airport.
The stand of the T3 Foundation, which was established in the area, was also one of the places visited by the visitors. In the workshops opened here, children aged 8-18 get science and technology education while having fun.
In this context, in the "Deneyap Workshop", students are taught how to make rockets and airplanes with the help of propellers by having circuits set up.
Information on software technologies is given in the "Deneyap Card Workshop".
In the "Turkey Technology Entrepreneurship Center", students are informed about creating a new start-up and entrepreneurship.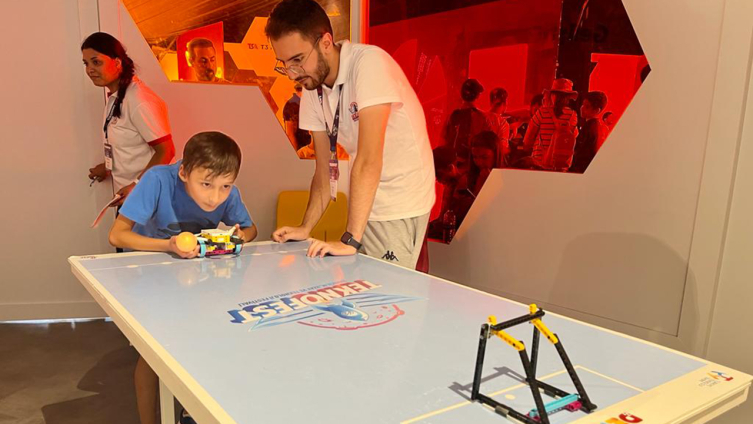 In the "Discovery Campus", children are provided with training on the use of robots.
On the other hand, in the "Science Academy", various activities are carried out in order to explain science to younger children and make them love it.
The festival and booth will continue to host its visitors until September 3.