Speaking at the closing ceremony of TEKNOFEST, Minister of Industry and Technology Mehmet Fatih Kacır pointed out that many success stories were applauded, the assurance of a fully independent, prosperous and free Turkey that is destined to be recorded as a "national technology epic", the flare of the Turkish Century.
Kacır said, "We are proud once again with BAYRAKTAR, AKINCI, ANKA, AKSUNGUR, KIZILELMA, ATAK, GÖKBEY, TAYFUN, HİSAR and SİPER. Solo We trembled with the voice of the Turks tearing the sky. Our joy was when the Turkish Stars adorned the sky. We felt the dreams, excitement, enthusiasm and hope of the TEKNOFEST generation to the very marrow of our bones. As long as the Turkish youth is with us, as long as we hold on to the National Technology Move, our backs will not fall. " used the phrases.
Stating that the Turkish youth and Teknofest generation will make a fairer world possible, Kacır said, "As long as Turkey is strong, the world will find peace." he said.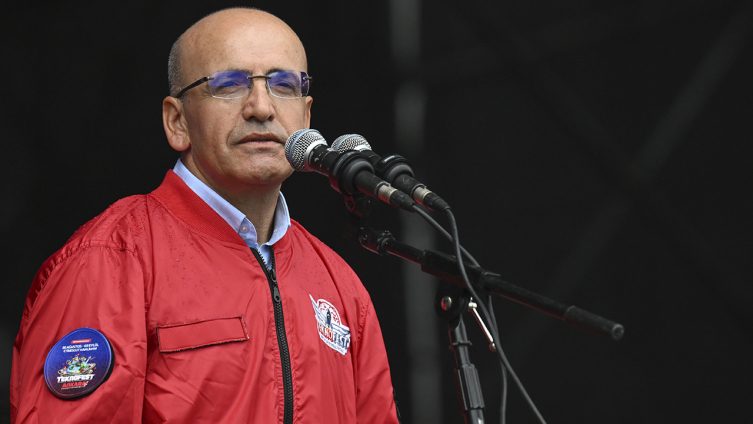 "Prosperous Türkiye comes to mind when you say TEKNOFEST"
Mehmet Şimşek, Minister of Treasury and Finance, also stated that there was an explosion of self-confidence in Turkey thanks to TEKNOFESTs, "It reflects the love of all our citizens, from 7 to 70, for science and technology. When TEKNOFEST is mentioned, innovation, high technology, defense industry and prosperous Turkey come to mind. " made its assessment.
Drawing attention to the KIZILELMA exhibited in front of the stage, Şimşek noted that the kilogram value of the product can reach up to 100 thousand dollars with its avionics, radar and software-like components.
Expressing that this is a great success and an ecosystem issue, Şimşek said, "What I mean by the ecosystem issue is this: There is a festival that instills curiosity and a love of science in our children. Here we have universities, companies from the defense industry and all other fields. We come together and learn together, design we do." used the phrases.
Pointing out that the path of prosperous Turkey passes through production and export, Şimşek said, "TEKNOFEST has actually become one of the important engines of production and export. I congratulate everyone who contributed." said.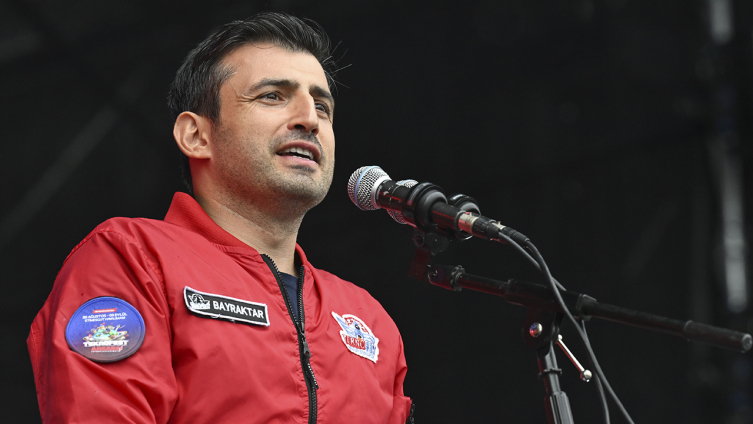 "Hundreds of thousands ran to TEKNOFEST"
Selçuk Bayraktar, Chairman of TEKNOFEST Board of Directors and T3 Foundation Board of Trustees, said that the second TEKNOFEST, which they organized on the 100th anniversary of the Republic, has come to an end.
Stating that hopes for the future are renewed and renewed in Ankara, the host capital of the Gazi Parliament, Bayraktar said:
Our young brothers and beloved nation, who say, "This homeland is ours, this land is ours, and whose souls are burning with the fire of independence, once again rushed to TEKNOFEST with hundreds of thousands. TEKNOFEST Ankara became the 8th TEKNOFEST we have held in 6 years. Every TEKNOFEST has grown like a waterfall." This year, more than 1 million of our young people applied to our technology competitions with their hopes, dreams and projects. More than one million applications are not just a number. These applications also mean our fully independent future and tomorrow. These applications are also like in the past of our civilization. the good news of his contribution to humanity with his ethical and moral values. What did the great poet say? We have more good news."
Emphasizing that they made the National Technology Move, TEKNOFEST, to build a world full of peace and a humanity living in brotherhood, Bayraktar noted that instead of getting away from hope in the new world they will build with the youth, they will be together in a friendly way.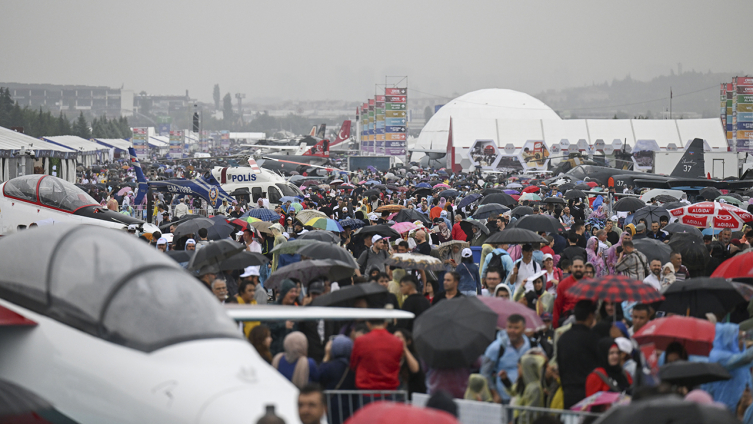 Bayraktar stated that all difficulties will be overcome together for this future that ancient civilization will establish with the values ​​of justice, mercy and goodness.
"Dear young people, the aircraft factory of the Turkish Aeronautical Association, which was established on this square in Etimesgut only 80 years ago, was blatantly bankrupt due to the obstructions of the mindset. Just as today's Atatürk Airport, formerly known as Yeşilköy Square, Nuri Demirağ. Just as the works of 's works were destroyed. Our hopes were shattered here once. A blow to our ability to develop technology with the aircraft brought from outside was also struck here. But we have a good proverb. Yiğit gets up from where he fell.'"
Bayraktar said that they proudly export the national and original aircraft and SİHAs developed by Turkish engineers to every corner of the world, and that they have signed projects that are the envy of the world.
Stating that they brought TEKNOFEST together with the people once again in Etimesgut, where hope was tried to be hit after nearly 80 years, Bayraktar said:
"Yiğit got up from where he fell. TEKNOFEST, which we held at Etimesgut Airport, is almost the good news of our rebirth. To my teammates, volunteers, stakeholders, young brothers who participated in our competitions, from all corners of our country and from different parts of the world, who shared our excitement, "I would like to express my gratitude to our beloved nation, who supported us by not holding back their prayers. We hope to meet you in beautiful Izmir, one of the symbol cities of our independence, on September 27. May God be entrusted to you."
At the ceremony, awards were presented to the winners of the "TEKNOFEST Initiative", "Deneyap Kart Robolig" and "Roket" competitions.