With the spread of electric vehicles, new efforts are being added to the efforts to make batteries work with high performance and efficiency.
Lithium-ion batteries lose performance at low temperatures and shorten their lifespan. Ankara-based defense industry and high technology company, Nanografi AŞ, took this issue to its agenda and turned the battery heater, which it had been working on for a while, into a product.

It is used in many sectors from defense industry to automotive.
The battery heater, which has a critical importance in many sectors such as the defense industry, industrial applications, medical and health services, electronics, agriculture, aviation and automotive, was developed and produced locally as a result of the work of Turkish engineers. Thus, another critical product in battery technologies was produced with domestic contribution.
Domestic battery heater is an important step in the process of domestic production of all battery equipment, and it is an easily available added value product for large manufacturers.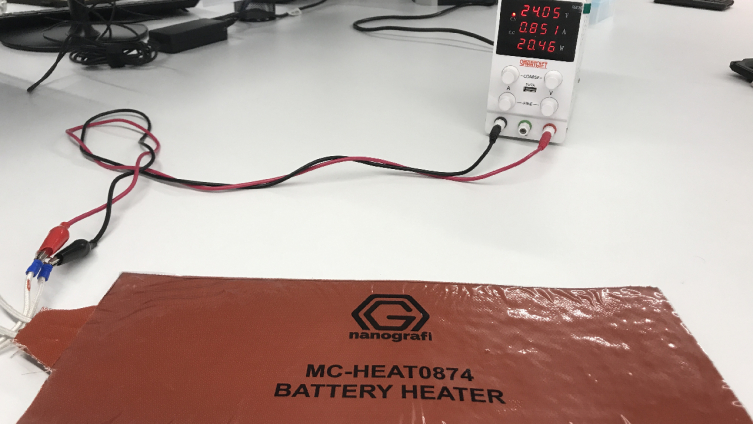 Higher performance compared to imported products
The developed battery heater is 1.5 millimeters thick, durable up to 10 thousand hours and shows high strength from minus 60 degrees to 250 degrees. The battery heater, which has higher performance features compared to imported products, will not only meet the needs of the battery industry, but also open the door to solving different problems with new developments.

Market size of 3 billion dollars
Nanografi AŞ Business Development Specialist Kevser Feyza Alptekin said that the decrease in the performance of lithium-ion battery technologies at low temperatures is a major problem worldwide and that winter conditions cause a decrease in battery performance, especially in vehicles with mobility.
Alptekin stated that they have been able to solve this problem experienced in lithium-ion batteries with the battery heater equipment they have been working on for a while, with effective energy savings.

"We aim to meet the needs of our country primarily, to increase our knowledge in battery equipment, to increase the share of locality in our technological products, to create new high-tech export items by localizing this product, which we are currently dependent on imports. While it is expected to increase more than twice, we want to take our place in this market."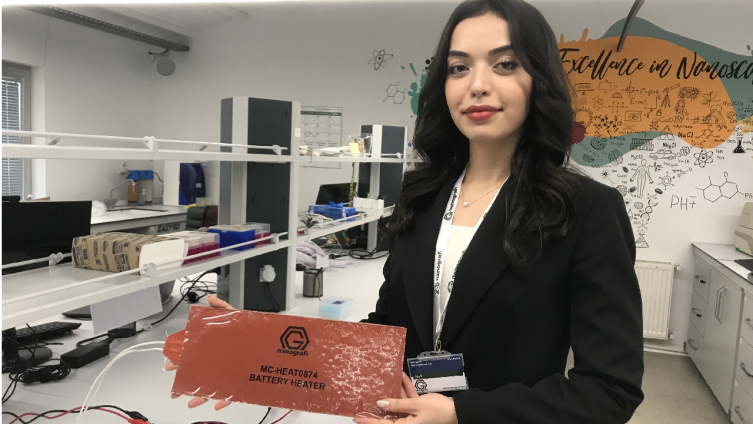 Opened the door to many solutions
Providing information on the areas where battery heater equipment is used, Alptekin said:
"In addition to electric cars, medical devices in the medical field, maintaining optimum temperatures for patient comfort and medical procedures, food and beverage equipment such as heaters, tempering machines, fermentation foods in the food field, applications such as curing, drying and bonding in the industrial field, aircraft wings, engine compartments and It plays a key role in many areas, including anti-icing and defrosting sensors, cabin heating and other thermal management tasks, personal care products, hair styling tools, consumer products such as heating blankets."