In Turkey, many projects are carried out to develop the engines of air, land and sea platforms with domestic means.
Devrezli Makina Mikro Turbine Industry also carries out micro-based jet engine projects to save aircraft from foreign engine dependency.
In this context, Devrezli Makina, working on engines of 100, 200, and 330 Newtons, made the 100 Newton engine ready for mass production.
A 150-hour ground test was conducted with the 200-ntonne micro-turbine model engine named IG-20 Thunder, targeting foreign markets.
During the test process, general maintenance was carried out for the engine 5 times, and studies were carried out on the performance of its mechanical parts, fuel system performance, pump systems performance, thrust cycle and heat tests, fuel consumption performance, and electronic control system.
In the integration phase of the engine, a platform and avionics systems were used, whose accuracy and flight reliability were ensured. With the completion of the integration of the engine, which weighs 2.2 kilograms, the taxi phase started. In this process, the compatibility of the engine and platform with the pilot was tested. The taxi process took a total of 4 hours.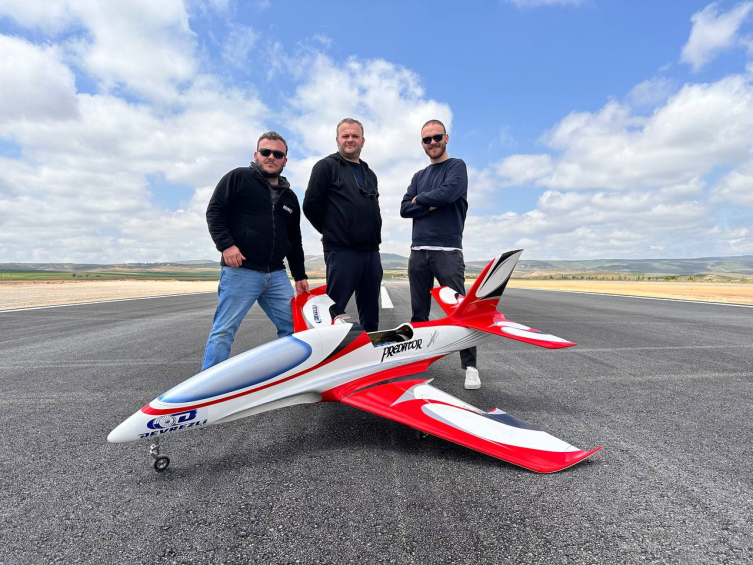 Pushed to the limits with acrobatic moves
Orhan Ünsal Air Park in Ankara was preferred for the flight phase and a 45-minute flight was carried out with a total of 4 sorties.
Aerobatic movements were performed in the sorties. In this way, the mechanical part strengths were tested by exposing the engine to high g forces. While using 4 liters of fuel for each sortie, a speed of 400 km/h was reached in the high speed test.
The average duty range of 50 kilometers was calculated as a result of the flight, which was carried out considering the current system weight, tank limit and avionic systems (18 kilograms, 4 liters of fuel, 300-400 kilometers per hour).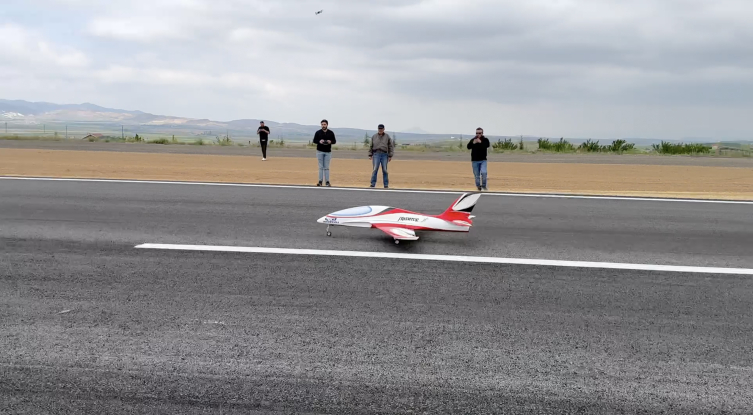 New engine on the way
Devrezli Makina Micro Turbine Industry Deputy General Manager Mustafa Yasin Pehlivanoğlu said that they are happy to make the engine projects they have been working on for a while ready for mass production.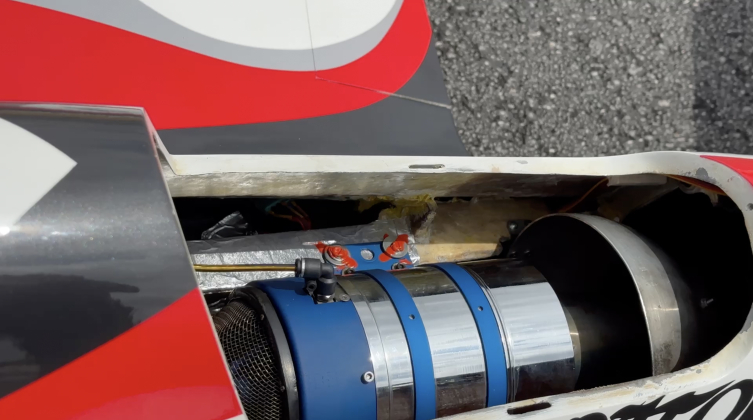 Expressing that they first completed the 100 and then 200 newton engine, Pehlivanoğlu said:
"With its current state, our 200-neton IG-20 Thunder engine can be used on many aviation platforms. Besides, we started to develop a 330-ntonne engine. "We aim to be the first company to sell domestic engines abroad. The first flight and the performance values ​​that will emerge for the marketing phase were important to us. We have successfully passed this stage. We have also started the budget preparations for the mass production of our proven engine."