Domestic and national products developed by Turkish engineers are exhibited at TEKNOFEST. One of them was the logistics robot TARQAN.
With a height of 194 millimeters and described as the thinnest in its class, the robot was developed to increase speed and efficiency in fulfilment (the entire process until the delivery of a product to the customer) warehouses.
The robot, manufactured by OPLOG, increases in-warehouse efficiency by up to 400 percent and reduces human-induced order picking errors by 99.99 percent in traditional warehouses. Increasing the collection speed by 3 times compared to traditional warehouse processes, TARQAN ensures that the products reach the consumers completely and on time.

"Logistics is now an important competitive force"
The Founder and General Manager of the company, Halit Develioğlu, said that they have been operating in the field of logistics for 10 years.
Drawing attention to the importance of domestic and national production, Develioğlu said, "Logistics is no longer the delivery of the goods sold, but an important competitive force for realizing sales. We are also developing national technologies in order to surround our country with this power" said.
Develioğlu stated that digitalized commerce is growing with e-commerce. "Logistics is also very important in the world of e-Commerce. In e-Commerce warehouses, personnel spend a significant part of their time searching for their products and finding them. Some of their activities in the warehouse are spent walking here." he said.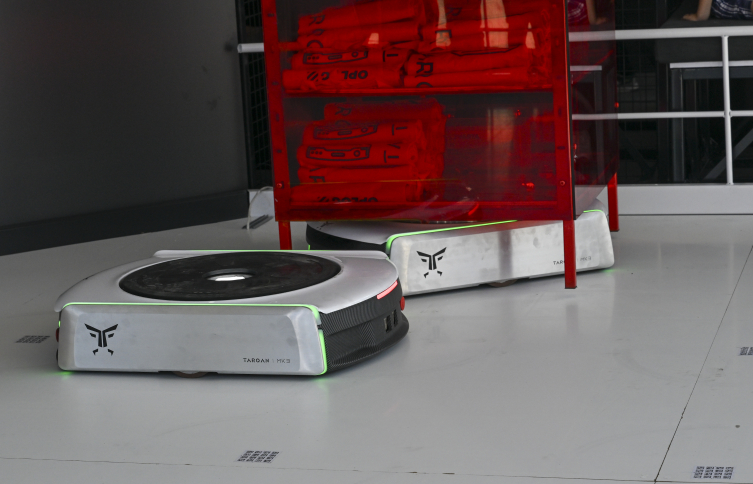 "It will be able to carry our country to commercial success in the future"
Develioğlu stated that the logistics robot TARQAN, which they developed with domestic and national resources, focuses on speed and efficiency in the service it provides in the field of storage.
Emphasizing that the robot especially increases personnel productivity, Develioğlu said, "The product we have developed enables our staff to work efficiently regardless of walking. When an order is placed on the Internet, these robots automatically bring the relevant products to our teammate, enabling the product to be collected quickly, order preparation and meeting with the consumer." made its assessment.
Giving the information that the robot has the capacity to carry up to 1 ton of weight, Develioğlu said:

"This is a very competitive force in the e-commerce world. If we want to create a strong country, of course, we need to be strong in the commercial field as well as in the defense industry. To be strong in trade, logistics is the backbone of this business. We need to have strategic technologies in the field of logistics. Therefore, TARQAN It is a valuable product that can carry our country to commercial success in the future."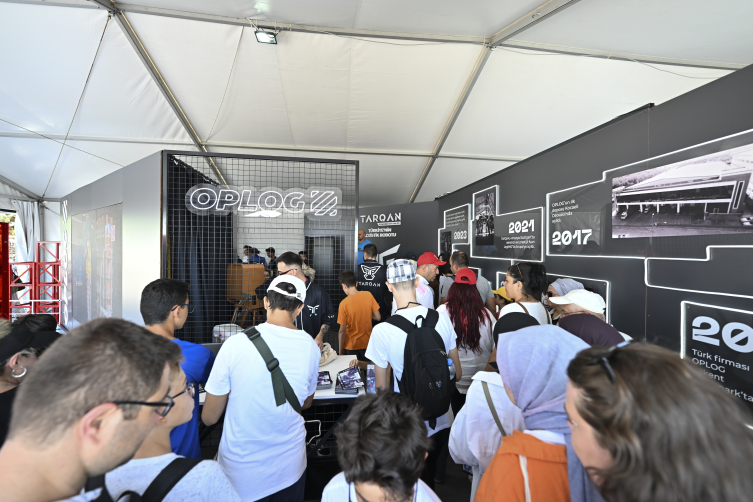 Stating that the robot was produced in Ankara, Develioğlu said that it is also used in the firm's warehouses in England, Germany and the USA, thus adding a significant power to all companies doing business both in Turkey and in the world.
Develioğlu stated that it is possible to put many different names on a product developed in the world of technology and said, "TARQAN, as a strong character that came out of this land, will make us all proud globally."