In the event organized by BMC Power, information was given about the projects on the company's agenda and a technical visit was made to Arifiye facilities.
According to the information given during the trip, the company's Arifiye facilities have the capacity to produce one thousand engines per year. With the new production facility to be established in Ankara, this number will double. Engines are produced locally with more than 75 percent. In the first domestic military engine delivery ceremony, 20 engines will be delivered.
BMC Executive Board Member and Top Manager Murat Yalçıntaş said in a statement to members of the press that the first military engine designed and produced by BMC Power will be delivered to BMC Automotive with a ceremony tomorrow and they will give the engine a name at the ceremony.
Stating that they will hold a ceremony for the delivery of Vuran 4×4 vehicles with domestic engines recently produced by BMC Automotive, Yalçıntaş stated that they will make statements about the Altay tank and the Batu engine developed for this tank at another event to be held in about 2 months.
Explaining that they positioned BMC Power as the company that designs and manufactures heavy military power groups for land and naval platforms, Yalçıntaş stated that they carried out their design activities in Istanbul, and that they created Turkey's most modern and largest engine test center in Europe, in Arifiye. he did.
Stating that the assembly workshops for prototypes and pre-series productions are also located in Arifiye, Yalçıntaş noted that they started working to establish the processing and production center of these power groups in Ankara.
Emphasizing that as BMC, they are exposed to unfair criticism from time to time and do not respond to them, Yalçıntaş said, "We are a Turkish company, we work for Turkey, we serve the Turkish nation and the Turkish Armed Forces. This is very clear, very clear and does not allow discussion." said.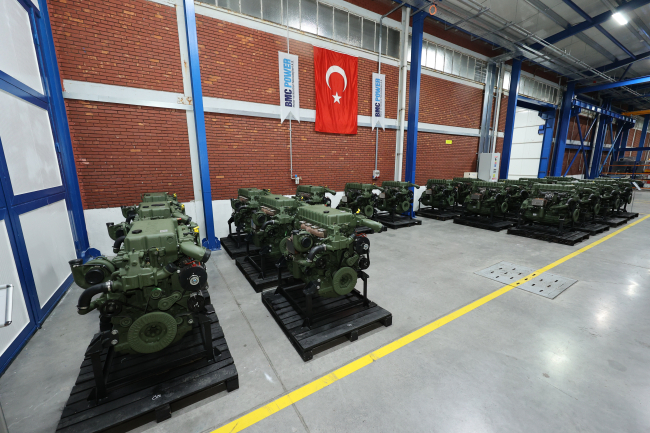 Stating that they continue to work for the Altay tank and that the Fırtına howitzer will serve with the local power group after 2025, Yalçıntaş said that they will deliver the 155 millimeter howitzer integrated into the 8×8 truck to the Turkish Armed Forces for testing in 2023.
Drawing attention to the capabilities of BMC, Yalçıntaş said, "As BMC, we are not an assembly plant. As BMC Power, we are a company that produces engines that we design and localize as much as possible." he said.

The best selling vehicle is Hedgehog; Interest in the Altuğ 8×8 and Altay tank is high
Expressing that BMC's best-selling product in terms of exports is Kirpi vehicles, he said, "There is no equivalent in Turkey, there is almost no equivalent in the world in terms of price and quality. In the last 1.5 years, we have attached great importance to exports. In my contacts, I clearly observed the appreciation for our vehicles. A few more vehicles we developed went to the test abroad. One of them, the Altuğ 8×8, was tested abroad. It received great acclaim. It seems to have a serious export potential. We will see a serious demand for the Altay tank. There is interest and demand. It seems like we will compete with the bakers in Sakarya, cheese will go like bread." made its assessment.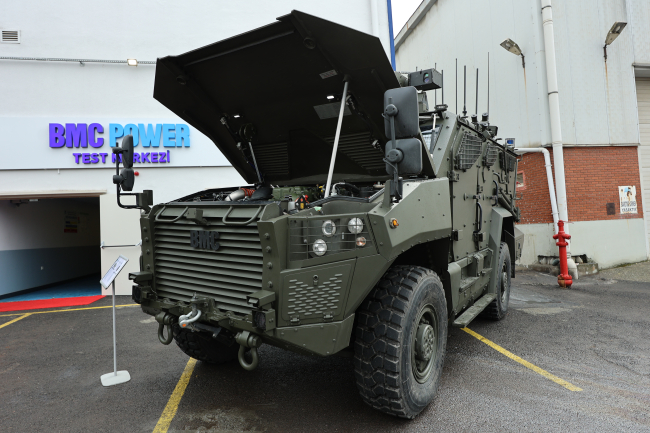 A new production base will be established in Ankara
Mustafa Kaval, General Manager of BMC Power, said that the company was established to minimize Turkey's dependence on foreign power and transmission systems.
Stating that they will carry out the production at the production base they will establish in Ankara Aerospace and Aviation Specialized Organized Industrial Zone, Kaval said, "We expect the construction of the production base in Ankara to start soon. The area of ​​​​70 thousand square meters is reserved for BMC Power. There will be production and office areas. At the end of the year or next year. We expect it to be completed by the beginning of the year." said.
Kaval also emphasized that they have a 2800-core supercomputer infrastructure and that they continue to work with a strong engineering and technological infrastructure.
Explaining that they work with universities and have more than 200 domestic subcontractors, Kaval stated that they are engaged in the design, analysis and testing of over 5 thousand parts for the engine and transmission power group.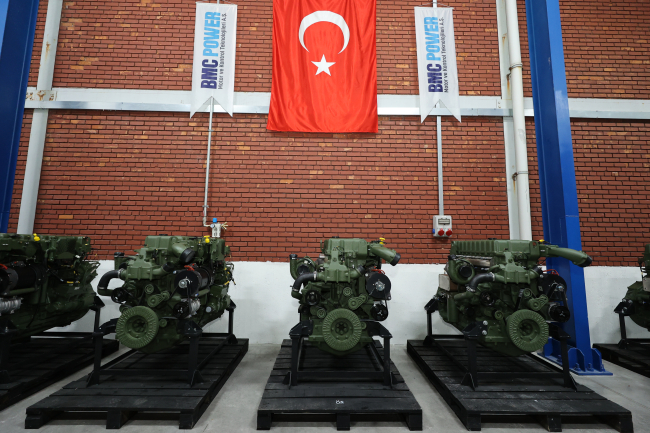 It will also power Kirpi-2
Stating that the test center has an infrastructure that can test 4 engines and 4 transmissions, Kaval said, "Apart from the TTZA engine, we have Azra, 1000 and 1500 hp Utku and Batu engines. All of them have prototypes and are running in the test center." said.
Pointing out that they are conducting an intensive test process for the engines, Kaval reported that 143 thousand kilometers have been made for the TTZA engine so far.
Kaval informed that at the end of this year, they will carry out the first application of TTZA engines in Kirpi-2 vehicles.
Mustafa Kaval stated that they have started working on solutions for naval platforms as well and made the following assessments:
"We evaluate that we can produce solutions for large ships such as corvettes and frigates, auxiliary power units, and the main propulsion machinery of small boats. Engines are used in land type generators with some revisions. Almost all generator manufacturers supply their engines from abroad. They are also in different classes. We are planning to manufacture engines.
We are working with stakeholders and self-sourced for hybrid engine and power groups. Topics such as alternative fuels and fuel cells are also on our agenda."
Kaval said that they aim to reveal an engine to be used in the Marlin Armed Unmanned Sea Vehicle by the end of the year.
Explaining that they use a transmission that is widely used in the world in TTZA and Azra engine projects, Kaval stated that their roadmap includes producing a transmission to match those engines starting from 600 horsepower.
Kaval said, "We are working with all our strength to eliminate our country's dependence on foreign countries regarding the power group and to fulfill this task given to us in the best way possible." he said.