Until recently, the cost of space projects was high and it was very difficult to generate commercial income from space. So space was mostly monopolized by states. Today, we are faced with the concept of "New Space", where private investments and speed come to the fore.
The importance of being present in the new space race is increasing and the way to have a say in the future passes through space. Every work done increases Turkey's experience and power to produce space technology.
[(Fotoğraf: TRT Haber/ Hello Space cep uydu modeli)]

Private investment in space is on the rise
There are many actors of the new space race in Turkey as well. We knocked on the door of three of them and asked how they started their space studies in the first place.

Hello Space Co-Founder and General Manager Muzaffer Duysal explains that he started his space studies at university. The last point of these works is Hello Space…
"Hello Space is Turkey's first mobile satellite initiative and we are the third company in the world in this field, specifically IoT (Internet of Things).
What is a mobile satellite? The world's smallest satellite standard. So we can think of it as a five-inch by five-inch cube. We are currently producing these satellites and the name of our first satellite is Istanbul. We will send our Istanbul satellite into space with the SpaceX Falcon 9 rocket in May 2023.
Hello Space wants to provide IoT-based data service with these mobile satellites. We want to provide data services to many sectors from digital agriculture to the energy sector, logistics sector, agriculture and livestock sector. We want to create a constellation network by launching 80 pocket satellites."

Plan-S Technical Deputy General Manager Özdemir Gümüşay says that Plan-S was established in July 2021 and that there is an entrepreneurship story behind its establishment.
"As Plan-S, we aim to send satellites to low earth orbit, to provide communication services with these satellites, and to provide various commercial and civil services through these orbits, at these altitudes, by taking photographs and videos.
We aim to provide global service, especially in the field of internet of things communication services. In other words, we are talking about a communication service that will cover not only the Turkish region, but the whole world."

Ali Baran, General Manager of Yongatek Microelectronics, said, "When we started working on satellites and space in Turkey 3-4 years ago, there was not much of a perspective that satellite communication would be so critical." says. He summarizes his agenda on space as follows:
"We are a company that deals with chip design. The chips we make are used in many sectors such as robotic industry, white goods, automotive, especially on the side of satellite communication, 5G communication and image processing.
Satellite communication is becoming more and more important every day. Now, a modular, very small number of satellites can be launched very quickly and communication can be achieved over them.
Our roadmap is as follows; We will first create the normal chips and supply them to the automotive white goods and robotics sectors, and from here on, we will now work on the space side."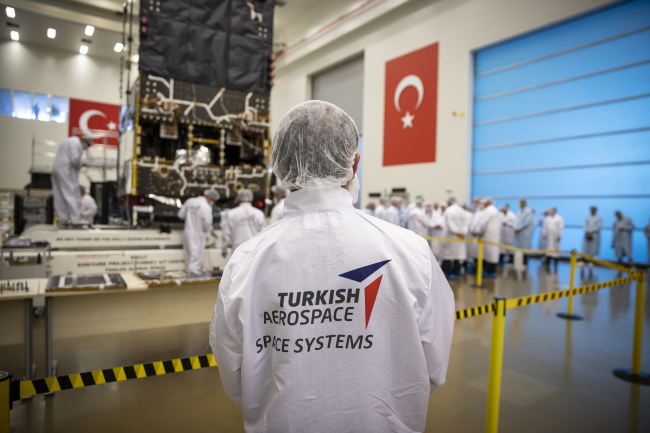 [(Fotoğraf: AA / Ulaştırma ve Altyapı Bakanı Adil Karaismailoğlu, Türk Havacılık Uzay Sanayii Genel Müdürlüğünde yapım çalışmaları süren TÜRKSAT 6A'ya ilişkin incelemelerde bulundu.)]

The fastest will win in the new space race
To win in the new space race, it's important to be one of the first to start the race. Now, a newly established company can produce satellites in about a year and exist in space.
Muzaffer Duysal summarizes this race as follows:
"Technology has advanced so rapidly in the past 20 years that a concept called 'New Space' has emerged. Previously, space projects took 5-6 years and the understanding here was; We need to make the system very reliable. Let's design it, test it on the ground many times, and finally send it into space.
But SpaceX changed it like this; Let's shorten this production time a lot, send it into space quickly, and when this mission fails, let's learn from this failure and do the second mission right away. Many new aerospace companies are adopting this concept right now."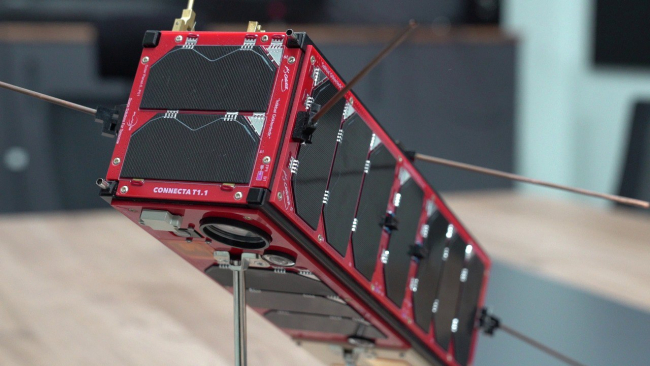 [(Fotoğraf: TRT Haber / Plan-S küp uydu modeli)]
Özdemir Gümüşay, on the other hand, said, "Space has not yet been sufficiently regulated. Therefore, when these laws or regulations are made, companies or organizations working in space and providing commercial services in space will definitely sit at the table. And at the stage when these are determined, it is very important to be sitting at the table and taking a side.
In this respect, it is important that such an industry from Turkey is developing and developing on time."

Turkey's potential in space is high
Actors who share their views are of the opinion that Turkey has a serious potential for space studies.
Muzaffer Duysal said, "Turkey has not lagged behind the rapidly developing space technology and serious breakthroughs are being made in this area. Being the first in this field is very important. Because a space project takes at least 6 months or a year. When you stay here slowly, even if you have a lot of money, you can't catch up because of these times.
Previously, space studies in Turkey were supported by the state. Now new companies have emerged in the 'New Space' concept and I think this will increase exponentially in the coming years." he tells.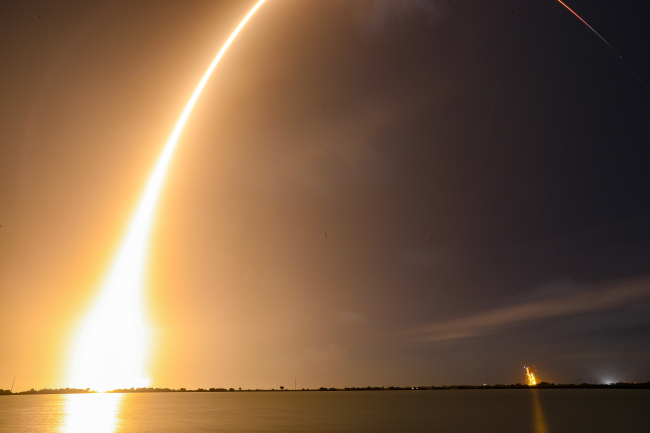 [(Fotoğraf: AA / Türksat 5B uydusu uzaya fırlatıldı)]
"You will no longer have a chance to dominate the world without dominating space." Saying Ali Baran, he ends the subject as follows:
"We see countries in the world eating some embargoes and restrictions. The restrictions are basically high-tech products. If a sanction is to come to Turkey, it may be a space issue. Because it will become truly strategic. It will come to an issue of national security.
The fact that companies like us have such knowledge and such 'know-how' will also be of strategic importance for the security of the country."