Turkey's largest technology festival, TEKNOFEST, opened its doors to technology and science enthusiasts at Etimesgut Airport.
Information was given about the game coding competition organized for children in order to develop the game industry in the festival area, and applications were received.
Digital Age Workshop General Coordinator Arda Aslan gave information about "Tech Ankara Maker Program Arfbot Game Coding Competition".
Stating that the competition was held for the second time with the support of the Ministry of Industry and Technology and Ankara Development Agency, Aslan said, "We are carrying out our promotional activities at the stand of the Ankara Governorship. We informed 2,000 parents and received applications from 600 parents on the occasion of this work we did within the Ankara Development Agency." he said.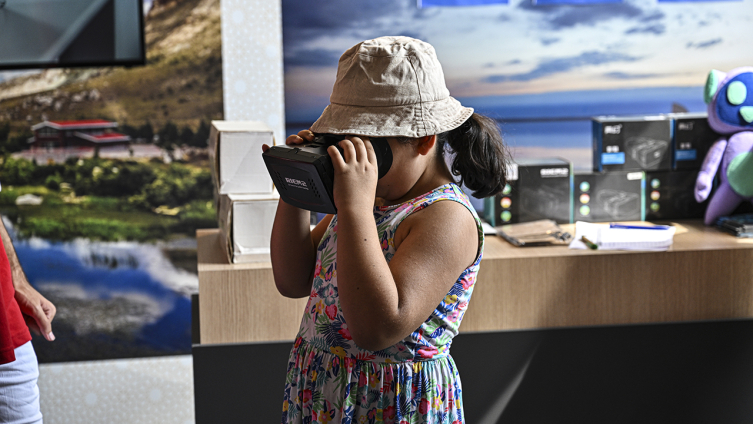 "It will soon form one of the largest economies"
Stating that they were happy with the attention they received from the beginning of the festival, Aslan said:
"Game coding is a growing industry. In fact, it will form one of the largest economies in the near future. We think that Turkey should take the place it deserves in this market. We already have very good game companies. We, the new generation, are not consumers but producers in this game market." We want to show everyone that he has a name and a voice in Turkey's game economy by encouraging him to be a part of the game."
Aslan stated that they aim to reach 1500 participants for the competition.
Ata Bayraktar, who introduced the competition to the students who came to visit the stand, said the following about the competition process:
"We propose a platform to children from the internet. We show how it is used. Our competition is also held through this platform. Then, after learning how to use this platform, we show how the game can be designed. After our child fills out the form, we send all the necessary links, we show how to compete."