In the statement made by the company, it was reminded that HAVELSAN managed to transfer its 40 years of experience in the military field to the civilian field with the delivery of the EASA Level D certified Boeing 737-800 NG Simulator to THY in 2017. In the statement, it was stated that HAVELSAN, which started the mass production of a total of 11 A320 CEO NEOs and Boeing 737 Max FFS and FTD simulators in 2018, has reached the next important milestone to expand the attraction of its pilot training vehicles to airlines and training centers around the world.
According to the statement, HAVELSAN aims to obtain EASA Level D Certificate in the third quarter of 2023 for the A320 CEO/NEO FFS, which Airbus factory tests started in May. With these simulators to be delivered, HAVELSAN will have the opportunity to offer its users state-of-the-art simulator solutions for all narrow-body aircraft.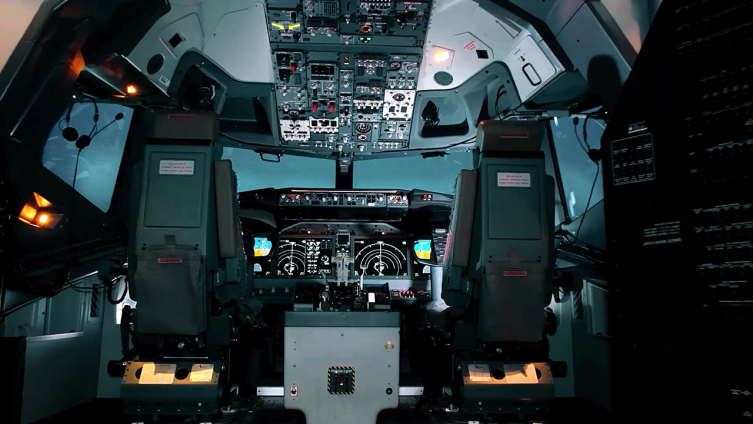 HAVELSAN General Manager Mehmet Akif Nacar stated that they were happy to receive the European EASA Level D certificate for the Boeing 737 Max FFS in his evaluation on the subject, and said, "A very intense effort has been made for our simulator, which we have produced in order to create a first-class pilot training vehicle for airlines and training centers. "It is a great honor for us to work with Turkish Airlines, one of the world-class airlines. We look forward to further cooperation with Turkish Airlines, one of the leading global companies of our country." used the phrases.
Turkish Airlines Chief Executive Bilal Ekşi emphasized that they have been proud to carry the Turkish flag to every corner of the world for many years as Turkey's national flag carrier, and said, "As an airline company that reaches more countries and international destinations from all over the world, we significantly increase our training capacity, We are steadily expanding our fleet to meet the demand needs. In this context, we trust HAVELSAN, one of the world's leading flight simulation manufacturers, with whom we work in cooperation for the production of 3 Airbus A320 FFS and 2 Boeing 737 Max FFS simulators. We are happy to receive the European EASA Level D certificate for our simulator. and we hope to continue our long-term cooperation." made its assessment.