Within the scope of the 7th National Antarctic Science Expedition carried out under the auspices of the Presidency, under the responsibility of the Ministry of Industry and Technology, and under the coordination of TÜBİTAK MAM Polar Research Institute, air quality measurement stations were established within the scope of the atmosphere researches carried out in and around Horseshoe Island.
As a part of the study, data were collected for mapping with UAV photogrammetry and measurements were made, as well as astronomy observations were made, the data from the meteorology station was instantly transferred to the website of the General Directorate of Meteorology and the weather on the island was accessible to the citizens.
Çetin Biçer, Electronic Engineer of the General Directorate of Meteorology, who participated in the science expedition, said that he carried out maintenance, repair and improvement works of the meteorology station established on Horseshoe Island in 2019.
Noting that they regularly update the meteorological data taken from the station established on the island, Biçer noted that the data collected from the station is sent to Turkey instantly and as long as the energy is sufficient, the citizens can access it on the website of the General Directorate of Meteorology if they wish.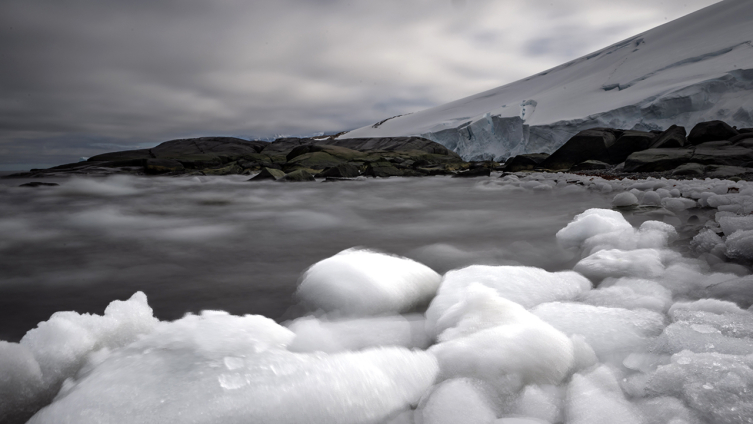 "Ultraviolet levels are quite high here"
Biçer stated that all data are available as of February 2020 and said, "Meteorological data is provided as a basic input to all research, especially science, and completely. We have been keeping the data transferred to Turkey under control since our station was established, and we added an ultraviolet sensor to our station in 2022 to provide this data. I work in Antalya and according to my observations after the ultraviolet sensor was added, I measured very high ultraviolet levels here." said.
Çetin Biçer explained his observations as follows:
"I evaluated the temperatures last year and this year. On the dates during the expedition, our temperatures were approximately one degree high. This shows that climate change is at visible levels. Working in Antarctica shows that we are in really tough environments. We have provided a very good technical knowledge and memory on this subject for 4 years.
The solar measurement system here faces north, whereas in Turkey it faces south. We have made such an improvement by taking our north-facing global insolation and ultraviolet system to full exposure. We are currently in a sunny weather that we rarely see for Antarctica. Our global insolation sensor is about 1500 watts/square meter and our power sensor is showing very high values, with about 500 milliwatts/square meter."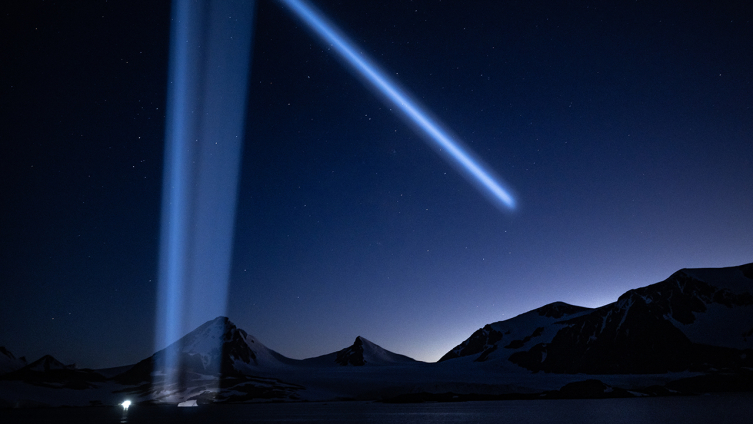 A mapping study consisting of aerial photographs is carried out
Yıldız Technical University Survey Engineering Research Assistant Mustafa Fahri Karabulut also stated that he carried out a mapping study on Horseshoe Island, consisting of aerial photographs called "orthophoto", which includes photogrammetric measurements and 3D coordinate information of the earth with an unmanned aerial vehicle.
Karabulut stated that they carried out flights with an unmanned aerial vehicle, that they would process them after returning to Turkey and the results would be revealed, and said:
"We will compare the area we shot last year with the area we shot this year and examine whether there is a change in the glaciers both in volume and area. In addition, we measured the area we measured last year with the GPR, which we call ground radar, again this year and we will examine the difference between the two in terms of volume. We have received the data of our GNSS stations, which have been collecting data for about 4 years since the TAE 4 expedition. With these data, we carry out both glacier and snow change, sea level change and atmospheric studies in the area."
Stating that one measurement is not enough to examine a change, Karabulut said that at least 2 periods, different periods should be measured and these should be examined. we will put In addition, this data will provide the basis for many studies. It will increase the accuracy of glacier change models for the coming years and can also be used to verify the results obtained by processing satellite images." he said.

"Research has shown that we do not cause air pollution here"
TÜBİTAK MAM Polar Research Institute Researcher Furkan Ali Küçük stated that they measured particulate matter with air quality devices with two different working principles on Horseshoe Island.
Küçük pointed out that they continue to measure particulate matter called "PM10" and "PM 2,5", suspended in the air, liquid or solid, much thinner than a hair, smaller than about 10 microns, and said, "We have an industrial device that you have seen. It has its own solar energy and produces its own energy. In this way, we can measure particles suspended in the air without being connected to any generator." gave the information.
Küçük said, "Our aim is; During our work at the campsite in Antarctica, are we causing any particulate matter deterioration in this area, causing air pollution? We are investigating this. As Turkey, we continue to work to show that we do not cause air pollution during our work in Antarctica." made his comment.