At TEKNOFEST, the visitors closely examined the domestic and national vehicles exhibited in the fair area and took a souvenir photo.
Vehicles developed by the Turkish Air Force, Land Forces and Turkish institutions and organizations were exhibited at the festival, and many events were held.
Air and land vehicles in the fleet of Turkish security organizations were showcased at the fairground.
Bayraktar KIZILELMA, Bayraktar TB2, HÜRKUŞ, GÖKBEY, Akıncı, Atak, Atak-2 and ANKA were the focus of attention of the visitors.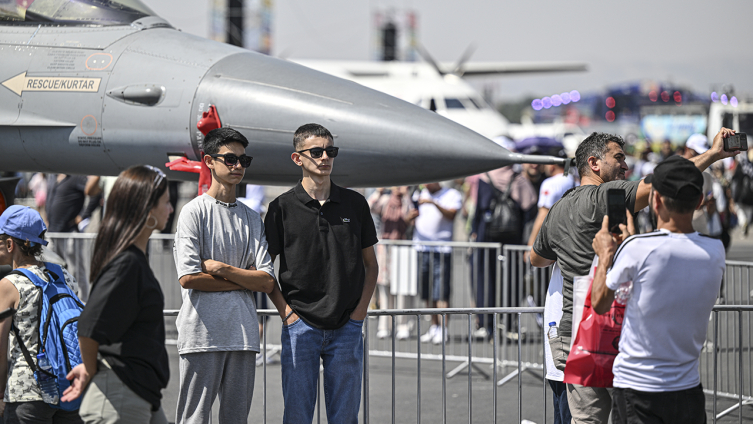 The participants, who had the opportunity to see the domestic production vehicles closely and to examine them by entering them, took a souvenir photo during their visit.
In addition, the SU-25 warplane in the Azerbaijan inventory, which was modernized by Turkish Aerospace Industries (TUSAŞ), and Turkey's domestic car Togg were exhibited at the festival.