30 students, who came together to compete within the scope of the Aviation, Space and Technology Festival (TEKNOFEST), decided to design a drone in order to solve the light problem caused by power cuts as a result of earthquakes.
The team, which started its activities under the umbrella of Adana Youth Center under the name of KAAN Technology Club, prepared a drone project called "Light of Hope".
The drone, which will mark the ground by standing on the wreckage it detects with its autonomous flight feature, will also be a light source for people working in the wreckage thanks to the lighting placed under it.
The members of the KAAN Technology Club, who were successful in the TEKNOFEST Startup Competition, will present their project to the jury in the category of "Disaster Management Technologies" at TEKNOFEST to be held in Ankara on 30 August-3 September.
Project Coordinator Görkem Kemal Ermurat said that they decided to develop a project with their school friends after they were affected by the earthquakes in Kahramanmaraş.
Explaining that they accelerated their work after their application to TEKNOFEST, Ermurat said:
"Unfortunately, we all went through an earthquake process. We saw that people who were under the debris due to power cuts could not reach the light during this process. The purpose of the drone we designed was to illuminate the debris underneath by shining light from above. The flight time for this was very short, but after our research, thanks to the hybrid engine, this flight time was approximately 9 times. "We have discovered that we can increase the number of our drones. We made it to the finals in the competition. We will be presenting this drone at Ankara Etimesgut Airport."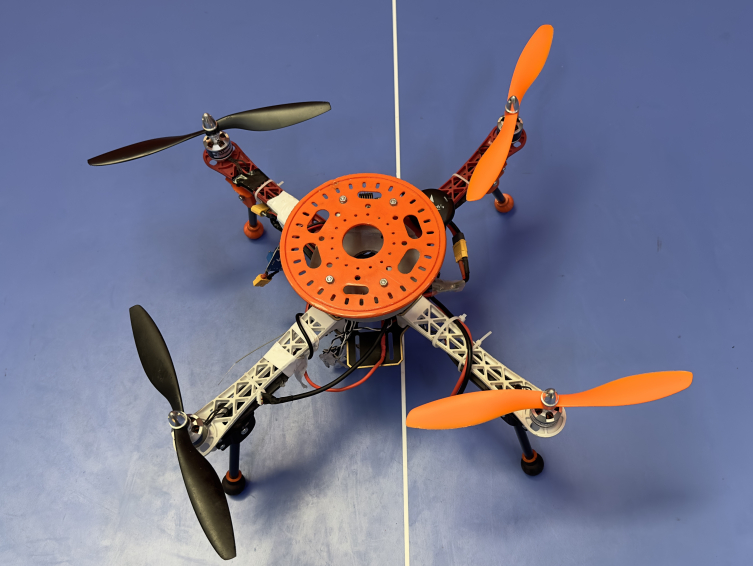 They plan to get support for the project and develop the drone
Stating that they want to prove their idea drones and provide financial resources by applying to the "pre-incubation" program at TEKNOFEST, Ermurat said, "Theoretical information is requested in the category of Disaster Management Technologies. We first present our idea to the team, referees and the owners of the big companies there. The drone can be developed and equipped with all its equipment, and then it can turn into a real device. That's our goal." said.
Kadriye Nur Tekeoğlu, one of the team members, also stated that she is happy to work on a project that will benefit people.
Şiar Tunçdemir noted that if the project is realized, it can be further developed.