According to the written statement from the Ministry; The Ministry of Environment, Urbanization and Climate Change will participate in the aviation, space and technology festival Teknofest, which will be held at Ankara Etimesgut Airport between 30 August and 3 September, with its 13 units.
In the 'Climate Tunnel' to be established at the stand of the Ministry, it will be aimed to show the effects and consequences of climate change in three dimensions and to raise awareness by reminding the citizens of their responsibilities in the fight against climate change.
For the participants who tour the tunnel, bird sounds and a bright day accompanied by nature visuals; Afterwards, images of disasters such as fire, flood and drought will be shown. In addition, citizens will be informed about the projects in mobile trucks affiliated to the ministry.
In addition, after the 6 February Kahramanmaraş earthquakes, used in damage assessment studies by the General Directorate of Construction Works affiliated to the ministry; Technological systems such as Georadar device, Total Station device, Multi Station device and RTC-360 Laser Scanner will be introduced to the visitors.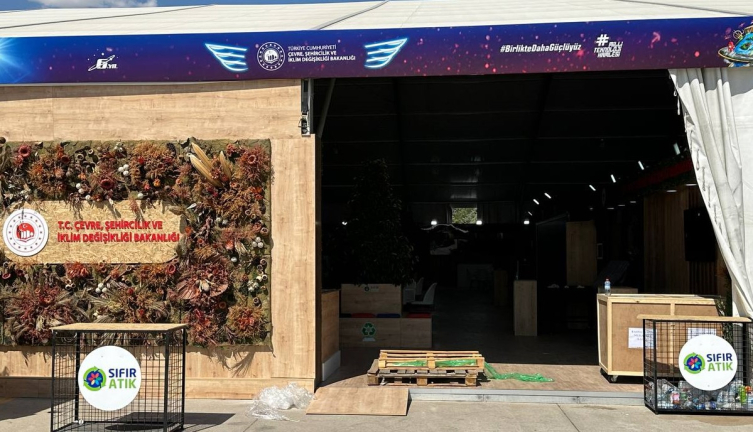 Visitors will be informed about the mobile applications of the General Directorate of Land Registry and Cadastre, the services provided to other sectors, especially the aviation sector, meteorological literacy, measures to be taken against drought, floods, floods, floods, meteorological disasters.
Minister Mehmet Özhaseki, inviting the people of Ankara to Teknofest, stated that project promotions, quiz competitions and events will be held at the festival; He stated that the first three visitors who won the quiz show will be given gifts.