Bursa Uludağ University (BUÜ) Faculty of Veterinary Medicine Department of Fisheries Diseases Lecturer Prof. Dr. An important discovery was made by Ali Aydoğdu and his team.
Ali Aydoğdu stated that with this new parasite species identified in Turkey, the number of registered parasite species belonging to the genus "Allocreadium" increased to 3 and his research article was published in the "Journal of Helminthology", a research journal with high academic prestige in the field of helminth parasites. .
Stating that they wanted to honor the name of Bursa while naming the discovered parasite species, Aydoğdu said, "We wanted to bring the name Bursa, which has been on many lists with its deep-rooted history, rich culture and unique nature, to the scientific literature. We have determined the name of our new parasite species as 'Bursensis'. and we reported it to the literature as 'Allocreadium Bursensis'.

Parasite found in the digestive tract of an endemic fish species
Aydoğdu stated that the discovered parasite was found in the digestive system of an endemic fish species (Oxynoemacheilus angorae) living in Turkey.
Noting that they examined the parasite they found in the Nilüfer Stream morphologically and genetically, Aydoğdu said, "There are 401 fish species in the inland waters of our country, only 106 of them have been scientifically investigated. And the presence of 183 different helminth parasite species in these 106 fish species has been reported. " said.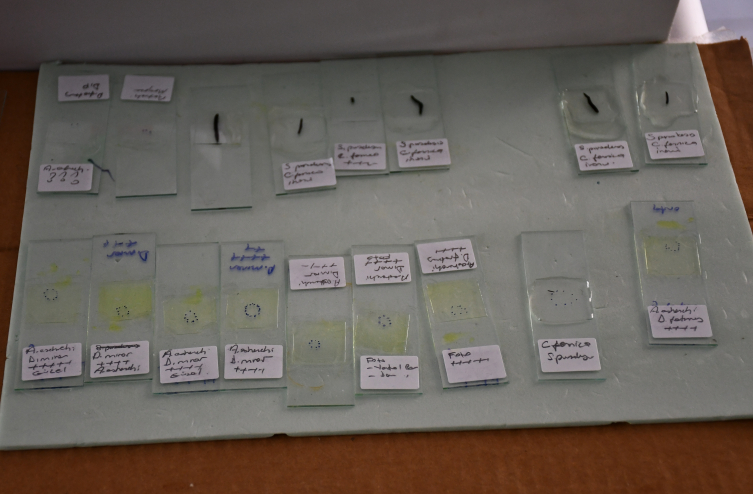 Explaining that the research team consists of 4 people and that they plan scientific research seasonally, Aydoğdu said:

"We are dealing with the questions of seasonal appearance of parasites, in which month it is more and in which month it is less. That's why it takes about a year to study the diversity of species. In order to discover a new parasite, you must first have a good grasp of the literature. "You determine which genus the parasite in the groups belongs to. Then what are the similarities and differences from other species in that genus? You reveal them. As soon as you support these similarities and differences with the molecular confirmation, you will have brought the new species to the world literature as a result of the findings."