The student team of 45 students, consisting of Electrical and Electronics, Mechanical Engineering, Industrial Engineering, Mathematics Department, Metallurgical and Materials Engineering students at the university, decided to produce their dream electric car in 2021.
The students, who started to work according to their research and plans, produced a car called "Zeugma", where they made interior, exterior, battery, engine and chassis, and can travel 85 kilometers at 80 kilometers.
Students who won degrees in various competitions with the car they produced, this time rolled up their sleeves to produce electric sports cars.
The students, who started working in a short time, produced the electric sports car they named "Crescent" after about 6 months of work with their experience in "Zeugma".
Industrial Engineering Department student Mehmet Reşvan said that they have been participating in the International Efficiency Challenge Electric Vehicle Races since 2021.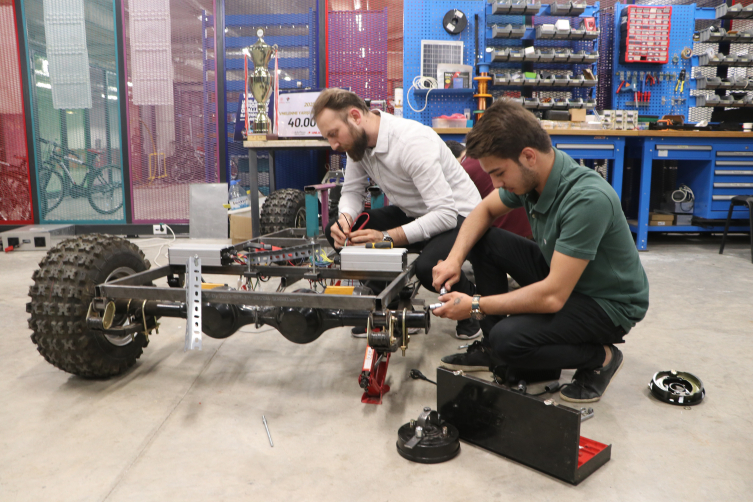 Reşvan said that they did not hesitate to produce despite many negative comments.
"They told us 'it's not possible, you can't do it' from the beginning. Our life motto is to do and succeed with all our faith in what is called 'you can't'. We walked together for 2 years. Our aim is to be engineer candidates who can improve themselves. We formed a team to use our knowledge in practice so that it would not remain only in theory. Students who contribute something to themselves at the end have a wide opportunity after graduating from here. We are 45 volunteer students to start with. Every student here has a dream. Some want to become a company, some want the defense industry. Some want to take part in the production line of the Togg facility. Everyone has a different dream, We want to make them happen."
Ahmet Kılıç, a student at the Department of Electrical and Electronics Engineering, stated that they were eager to produce electric vehicles when they started the project.
Explaining that they took steps to create a domestic and national vehicle when starting the project, Kılıç continued as follows:
"We said how we can make all the parts locally, and we went into a lot of work, whether it's to spend time in the industry or research. First, the mechanical part of our vehicles is being prepared. While this is being prepared, our electrician friends are doing their research on the electronic part of the vehicles. After the research is over, it's time for people to put what they have learned into real work. Then we start turning the designs into real life."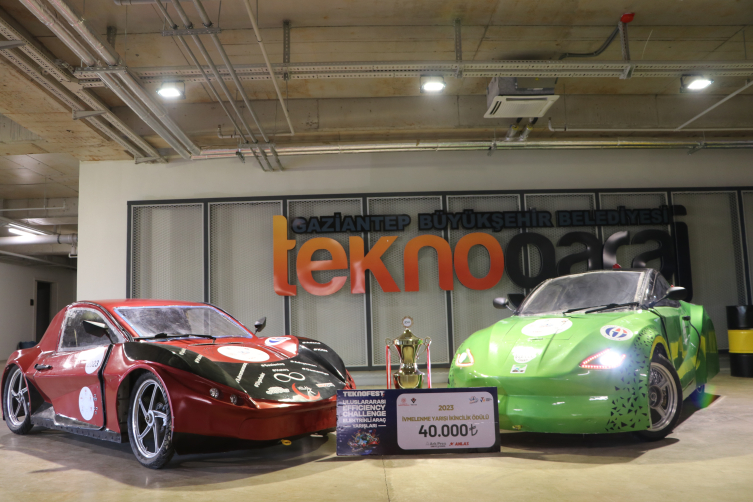 "Vehicles can reach a speed of 80 kilometers"
Kılıç said that electric vehicles will be the technology of the future.
Expressing that they also embarked on this path to do good works in the future, Kılıç said:
"The vehicles can reach a speed of 80 kilometers and have a range of 85 kilometers. Our vehicle has 4 disc brakes and all its parts are local. The engine, motor driver, battery control unit and charger are domestic. We can produce this vehicle without needing outside. We can display the instant speed, remaining charge and "We can see the range of the vehicle. We can monitor the temperature values ​​of the vehicle. We will reduce the weight of the 2 vehicles we have built. When it decreases, it will become more efficient."
Kılıç added that their next goal is to produce a commercial vehicle.