Turkey's first domestic and national high-definition imaging satellite, IMECE, was expected to be launched into space, and after two delays, it was planned to be launched from Vandenberg Space Force Base in the USA at 09:48 Turkey time today.
The launch was canceled with 28 seconds left due to high altitude weather conditions.
The launch of Turkey's first domestic and national high-definition imaging satellite IMECE into space was delayed 28 seconds before launch due to high altitude weather conditions.https://t.co/SFkfCfH7Zg pic.twitter.com/YrEHTOVKc8

Will serve for 5 years, will be able to obtain images from all over the world
IMECE, which will be located in an orbit synchronized with the sun at an altitude of 680 kilometers, will serve the country in many areas such as target identification, detection, natural disasters, agricultural applications during its design mission life of 5 years. The satellite will be able to obtain images from anywhere in the world.
In the meantime, imaging satellite AKUP developed by TÜBİTAK UZAY together with IMECE, imaging satellite KILIÇSAT produced in cooperation with ASELSAN and GÜMÜŞ, and internet of things and imaging satellite CONNECTA T2.1 cube satellites produced by PLAN-S company will be launched into space in the same rocket.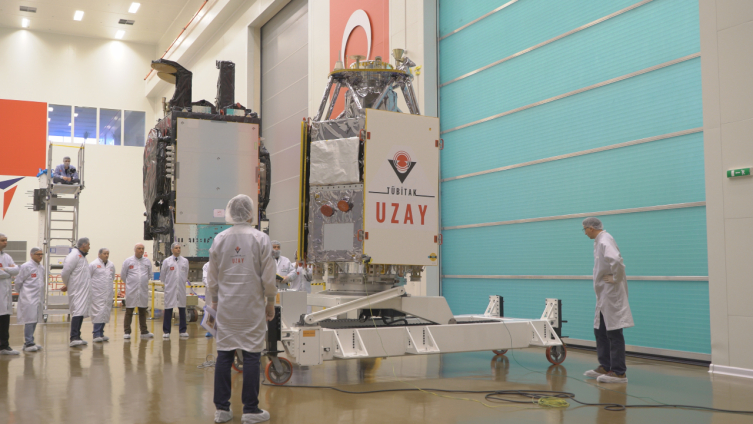 Sub-meter resolution camera
The earth observation satellite IMECE, which was developed with national resources, was equipped with the experience gained from BİLSAT, RASAT and Göktürk-2 satellites. The electro-optical satellite camera with sub-meter resolution, produced for the first time in Turkey, was developed by TUBITAK UZAY and integrated into IMECE. Thanks to this technologically critical camera, Turkey's need for high resolution satellite imagery will be met with domestic resources.
In addition to the electro-optical camera at IMECE, the flight computer, electric propulsion, orientation and trajectory determination, power and communication subsystems were designed and produced by TUBITAK UZAY. Within the scope of IMECE Project, especially flight computer software, orientation and trajectory software, analysis software, ground station software were developed by TÜBİTAK UZAY engineers. TÜBİTAK UME's magnetometer and magnetic torque rod and TÜBİTAK MAM's fixed solar panel contributed to the IMECE satellite.

Export potential
The outputs obtained from the IMECE Project will form the building blocks of the new satellites that Turkey will have in the future. With this project, in addition to the critical space technologies acquired, human power and knowledge will be gained in this field. With the space history of the equipment produced within the scope of the project, Turkey will gain the potential to export systems with high added value.
The IMECE satellite, which successfully passed thermal vacuum, vibration, acoustic and electromagnetic compatibility tests as of June 2022, was sent to the USA, where the launch base is located, in February.
Graphic: Hafiz Yurt Ates