Turkey's first innately electric smart device, T10X, came out of the mass production line this year and started to meet with its owners. Togg's T10X model, whose intellectual and industrial property rights belong to 100% of Turkey, was offered to users with two different hardware and battery options.
At the end of March, the first mass production vehicles got off the line, and the vehicles that are eligible for the draw will be delivered to the users as of May.
While more deliveries were made in June and July, a new record was set by bringing 1965 T10X models to users in August. Thus, the total number of 3-month deliveries in the May-July period when they started delivery was exceeded in one month in August.
Increasing the number of shifts for more production in the past days and reaching a total of 3,400 deliveries, Togg aims for a new record in September with the acceleration of the works.
The capacity of Togg Technology Campus has been determined as 175,000 vehicles per year. Togg, which has a production target of 1 million by the end of 2032, will produce 28 thousand units this year.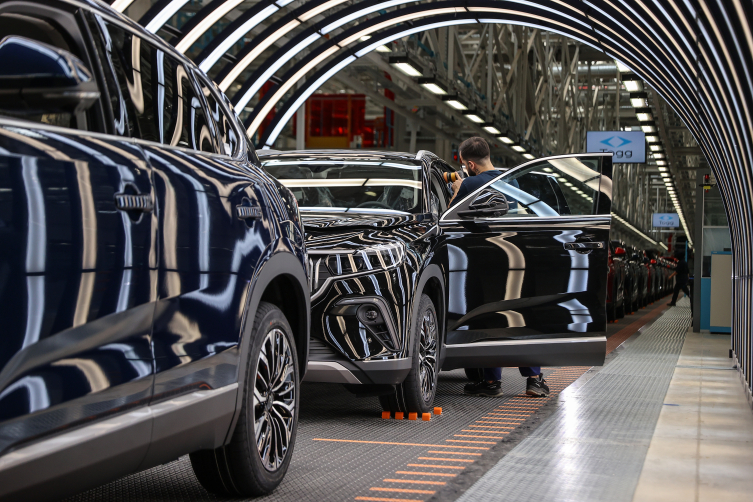 [Fotoğraf: AA]

3 thousand 250 people work at Togg
Officially inaugurated by President Recep Tayyip Erdoğan on October 29, 2022, Togg Technology Campus houses the body, paint, assembly and battery facilities as well as the Prototype Development and Test Center. The campus, where 250 robots are operated on its production lines, also stands out with its feature of having the cleanest paint shop in Europe.
9,000 people took part in the construction of the campus, which has a 1.6 kilometer test track. Togg currently employs more than 3,250 people. Women make up 26 percent of the employees. When the production capacity on campus reaches 175,000, employment is planned to reach 4,300 people.
The production facility, which has a closed area of ​​approximately 250 thousand square meters and consists of body, paint shop, assembly and battery sections, was displayed.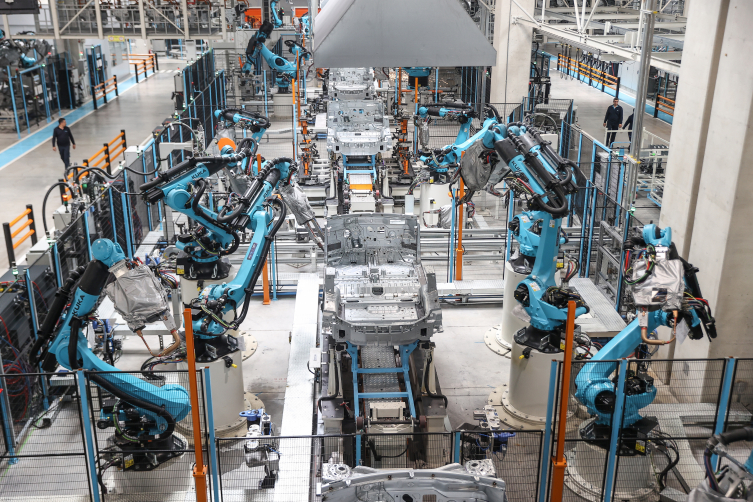 [Fotoğraf: AA]